Bifold Doors Perth WA | Highest-Quality Aluminium Bi-Fold Door Installer
Aluminium Glass Doors For An Amazing View
Exterior bifolding doors are our top product at Elevate Windows and Doors Perth!
We offer high-quality residential bifolding doors and commercial aluminium window joinery. Top of the range AWS materials designed to impact flowing detail throughout your home. Stainless steel and timber finishes are also available in our quotes.
With Elevate Windows, we offer freedom and more. From our variety of customized doors to competitive quality, we make sure to satisfy all your door system needs.
We provide elegant door solutions. Having top quality door systems is one thing but what rates above all are the installation of the product. Square, level clean and easy locking components. Our products are matched with our experts and we make sure that you'll get quality workmanship.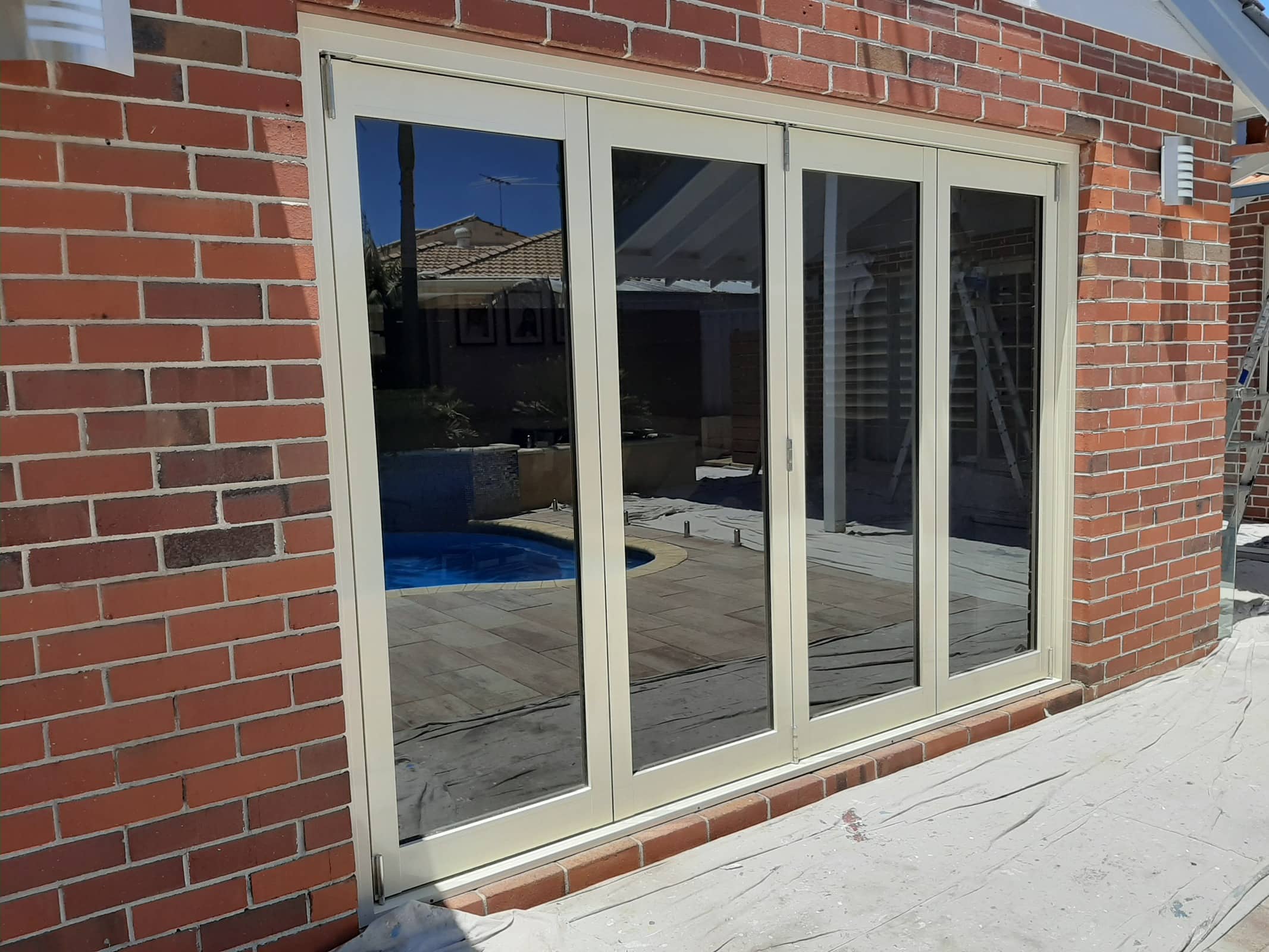 Bifolds From Perth's Leading Provider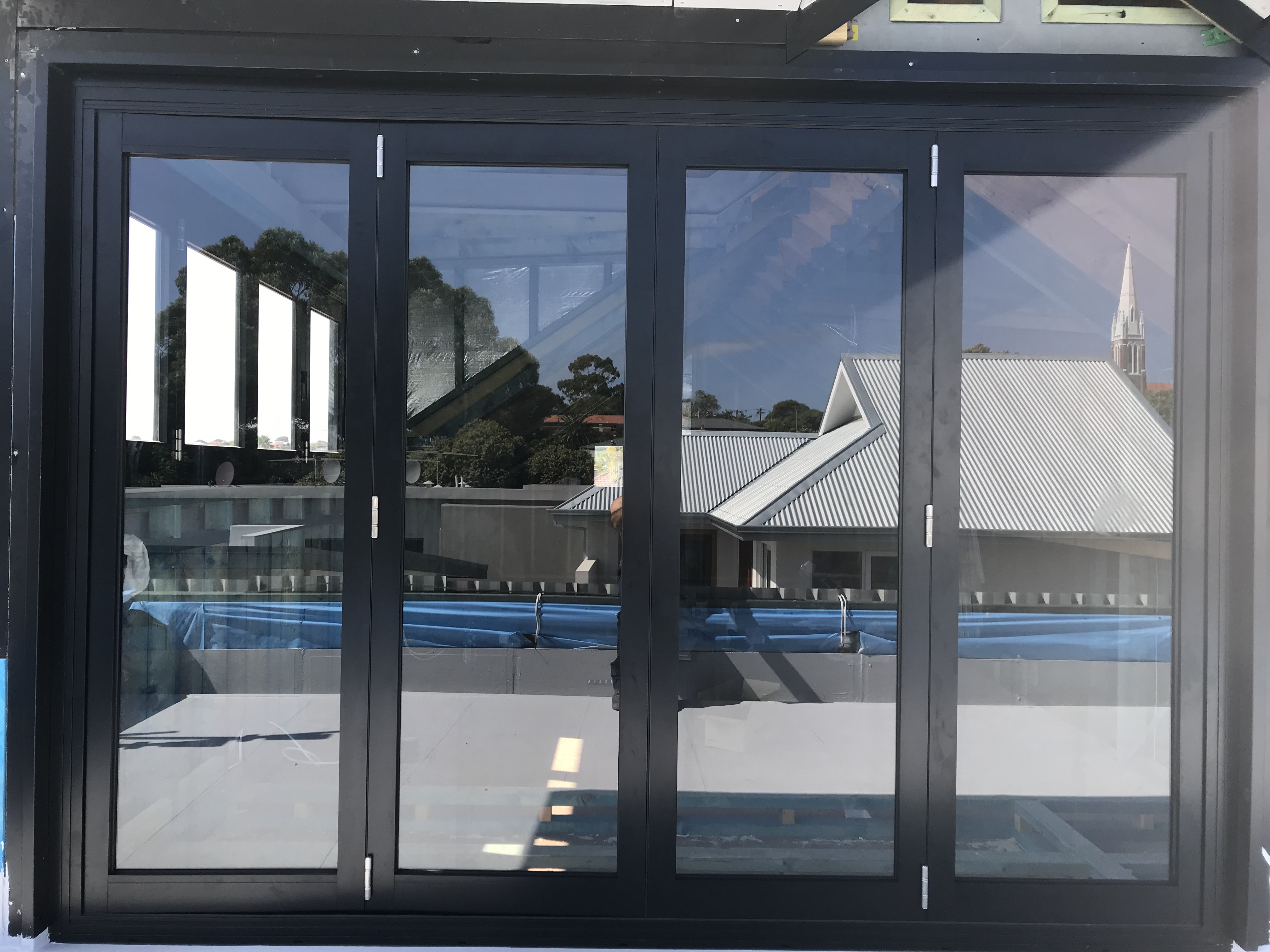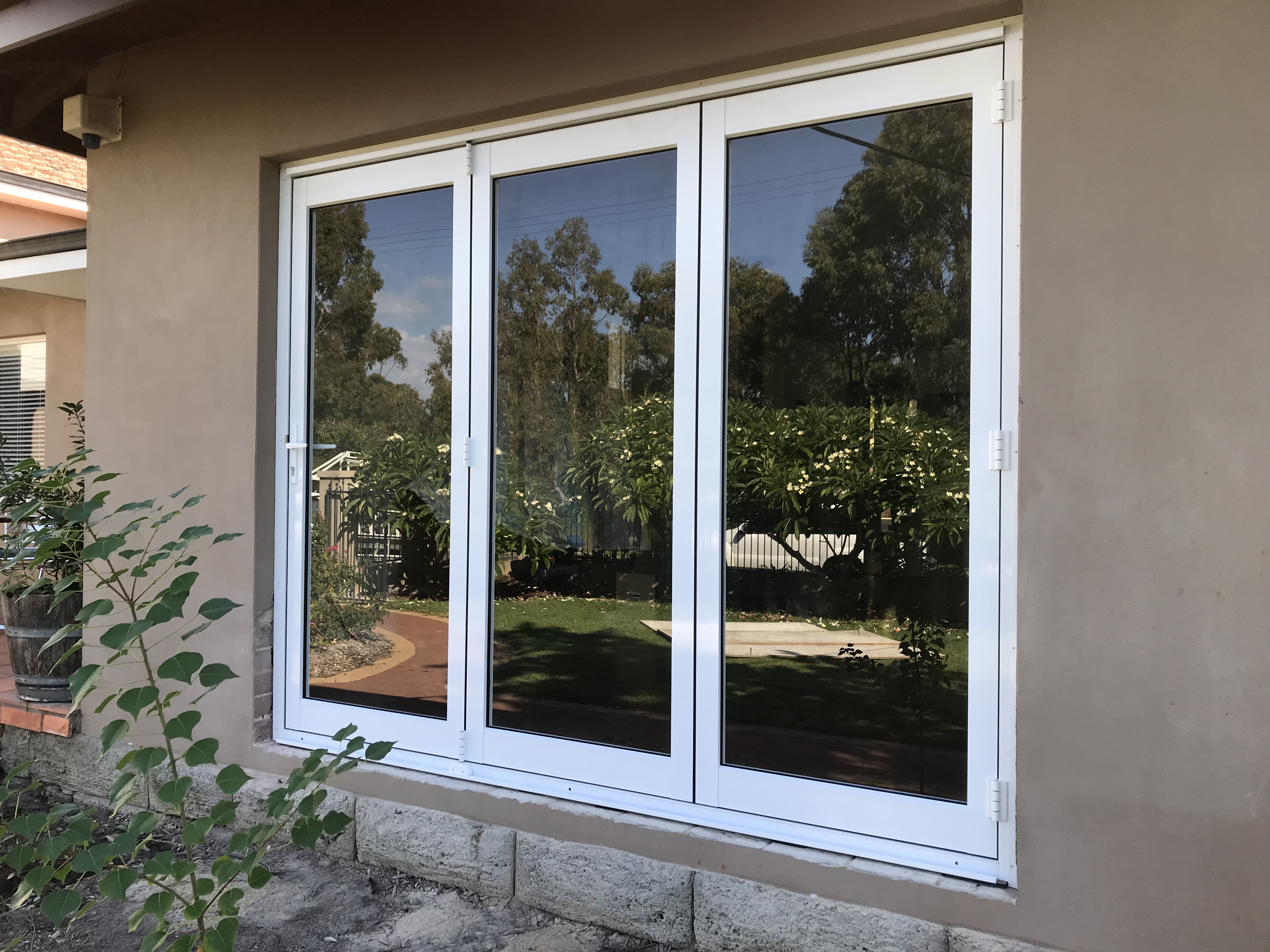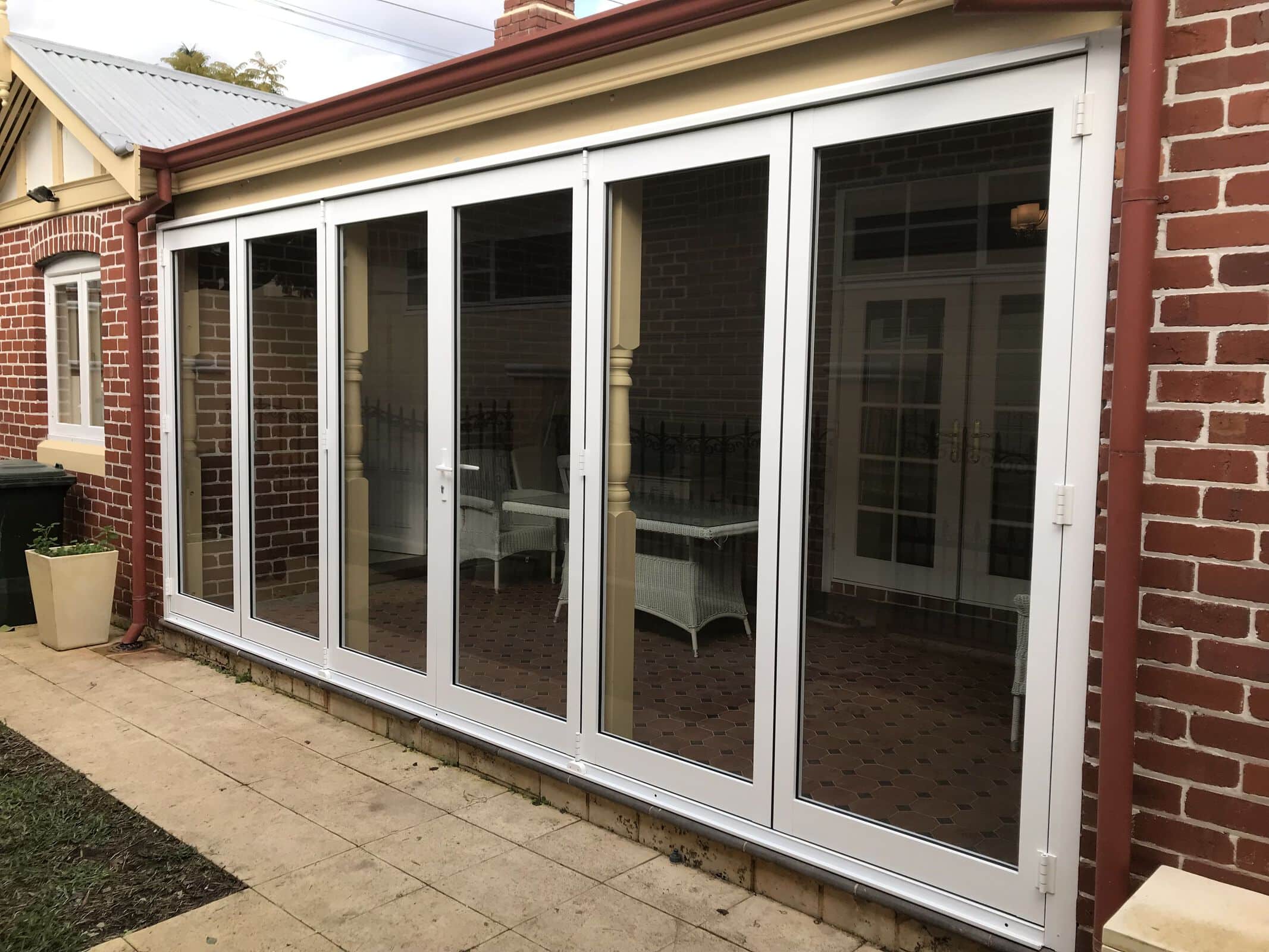 Bi Fold Doors Built for Australian Conditions!
Our top of the line glass and timber doors is made for Australian summer. Fo North and West elevations you can't go without looking into Low-E Glazing whether it will be single glazed to Double glazing reducing heat impact, air conditioning running all day and even stopping fading to your timber flooring. Australia is a place that has harsh weather conditions, our products offer security from weather damage and UV erosion.
Looking for Quality Bi-Fold Doors?
The full specifications of our aluminium doors can be viewed in the PDF Download section below and cover both residential and commercial grade doors which can be used for residential application in high wind areas.
From timber doors to aluminium finishes in your preferred colour that you chose, with guidance from our experts, you can never go wrong.
Here at Elevate Windows, we will help nominate the correct system for your building project whether it be new build or renovation and pride ourselves on Service with many options to chose.

Top Outdoor Lifestyle with  Bi-Fold Doors
Our goal is to maximize your outdoor lifestyle experience and elevate it to the next level by giving you a perfect alternative to sliding doors.
Bi fold doors are becoming popular in transforming unused wall space into a fantastic, airy entrance-way that offers a view like nothing else.
Your home will feature a seamless open connection to your backyard, courtyard or balcony. Hosting gatherings, big or small, will be possible with this added space with elegant taste.
With this in mind, Elevate Windows provides only the best aluminium bi-fold doors. Our range of folding doors comes fully installed while giving you an instant feeling that you have a much larger home without doing any major renovations.
Unlike other bi-fold door providers, Elevate Windows offers free quotation every day with rapid response from our experts.
Don't delay this amazing change waiting to happen to your home. Contact us today and take that first step into embracing a fantastic outdoor lifestyle. We offer our professional services from Joondalup to Mandurah!
Ready to start but a bit hesitant to dive in right away? Take a look at our external bi-fold range in our Canningvale showroom.
Top Five Benefits of Bi-Fold Doors
Bi fold doors are the new favourite of top home designers. They are now known to be the ideal choice for its robust construction, ease of use and budget-friendly prices. Bi-fold doors are ideal for both homes and businesses that want the option of enjoying a greater feeling of light and that want to turn the outside space into another usable room.
Low Maintenance.
Our aluminium doors require minimum maintenance to keep looking good for years to come. All that's needed is the occasional wash-down and a dash of oil periodically.
Practicality.
They are built to fold and stack neatly to one or both sides. Bi-fold doors allow people to move freely from inside to outside or from one room to another. This is the ideal solution for wheelchair users and disabled in need of broader access and a minimal step. Bundled with great prices, this truly makes the best alternative.
Safety and security.
A Slim profile ensures the maximum possible glass area and visibility to the outside when closed, yet are entirely weatherproof and also offer excellent thermal efficiency.
Despite offering incredibly useful access, bi-fold doors are very secure and consequently, often in both domestic and commercial environments.
Modern contemporary looks.
They are highly sophisticated and with sliding technology to give many years of trouble-free use. Their excellent design possibility means they can look amazing.
Versatility.
When the weather is great for outdoor fun, it allow a seamless open connection between garden and interior. This allows free and more movement inside and outside.
Don't be left out on these advantages and get your free quotation TODAY!
Get a quote today to see competitive pricing.
Product Brochure
Get more information by download one of our product brochures below or give our friendly team a call today.